Throughout her career, JC Rodgers has provided effective, results-driven counsel to numerous nonprofits. Rodgers is renowned in the nonprofit sector for her commitment to building fundraising infrastructure that effectively increases gift revenue for the long haul.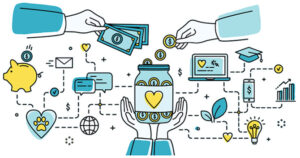 JC Rodgers attributes a great deal of her expertise to the plethora of experiences she has had the opportunity to embrace over the years.  Energized and empowered by a challenge, Rodgers often thrives under pressure.  With her energy focused on the project's goals, the Nonprofit Advancement Executive never loses sight of the most important part of her work:  maximizing an initiative's positive impact in the community — wherever that may be!  Rodgers deeply values the opportunity her nonprofit career has offered her to positively impact the lives of others.  
Nonprofit Advancement Executive
Professional Experience
Through her launch of strategies that take the 'bigger picture' into account, JC Rodgers has effectively increased gift revenue for numerous nonprofits, including Industry Association and Providers of Social Services.  Her initial leap into the realm of fundraising infrastructure took flight at Ave Maria University, where she stood as Director of Major Gifts in 2004, 2005 and 2008.  She then continued her career by taking on the role of Vice President for Institutional Advancement at Urbana University in 2009 and 2010.
Nonprofit Career Highlights
More than a decade into her nonprofit advancement career, JC Rodgers has become known for her commitment to long term growth and sustainable gift revenue.  Rodgers is thankful to have had the opportunity to assist a variety of nonprofit organizations in the process of building a solid and profitable fundraising infrastructure.  Highlights in her professional portfolio include:
Providers of Social Services:
Increased gift revenue by 50% in the first half of fiscal year.  Rodgers also doubled annual fundraising in her first six months in providing counsel to Providers of Social Services.
Startup Higher Education Institution:
Increased gift revenue by 32% in the first year of her counsel.  Rodgers also achieved all financial goals outlined at the launch of the Institution in 2018.
Senior Life Community Foundation
Rebuilt fundraising foundation from the ground up with a focus on planned giving.  In turn, this revolutionized the efficiency and effectiveness of Senior Life Community Foundation's gift revenue.